Announcing PocketFORMS - our iPad forms app
2015-02-20

---
PocketFORMS is an iPad app for data capture.
We're on track for a May 2015 release, and we're excited to share where we're going with this.
What makes it different?
PocketFORMS has three guiding principles:
Designed for marketing people, not techies
Seriously, it takes a minute or two to signup and get your business form onto your iPad. No technical knowledge needed. We're desiging this for marketing managers and field sales.
Fat thumb friendly
Most iPad form apps aren't friendly to people on the move. And they're not optimised for fat thumbs. If you're staff are filling out forms in a field, exhibition or vehicle, it needs to be incredibly easy to use.
Beautiful. Branded. Simple
Your customers will probably see and use your forms, so you want them to make a good impression. PocketFORMS look beautiful, and can be branded to your business.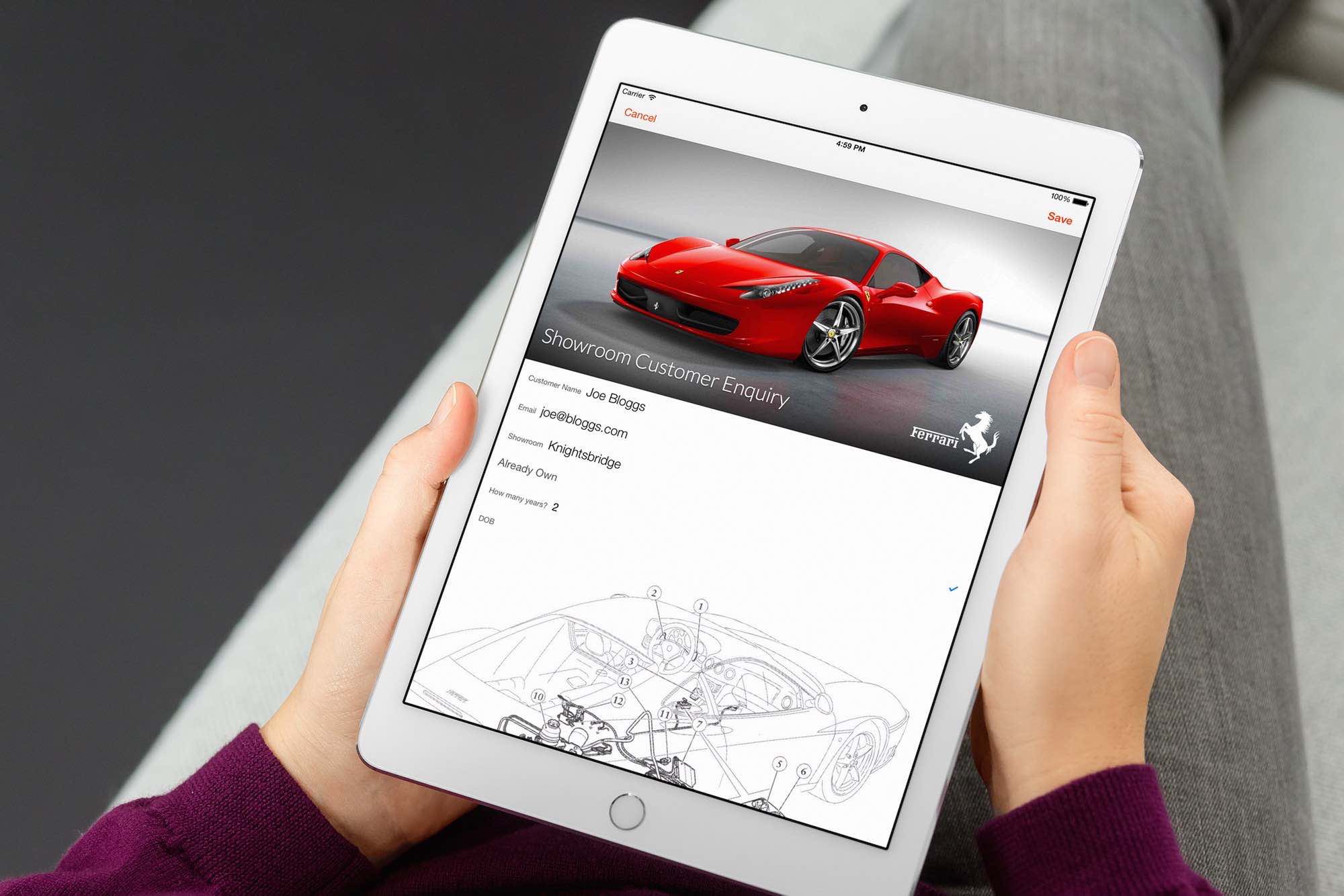 PocketFORMS allows you to combine beautiful images and form data entry
What could you use it for?
Having your sales reps complete customer surveys after the sale
Your team can capture customer data at exhibitions
Engineers recording site survey details whilst at the site
Sales reps capturing sales meeting notes and sending them back to base
Where does the data go?
Capturing data is one thing. That data needs to go somewhere. Our integrations team can help with that, but here are some options.
CSV download for import into your existing software
Direct import into your CRM
Email it to yourself
Upload PDFs to your DropBox
Hear from us when we launch?
If you want to here from us when PocketFORMS is ready, please fill out the form here.